While constructing the Chuo Shinkansen,
JR Central provides involved workers with safe-driving education and installs caution signs
at construction sites to help ensure on-site safety and prevent traffic accidents.
This section describes some of the construction vehicle and traffic control safety
measures we implement as part of our safety initiatives.
Use of project stickers
To promote awareness and safety, our construction vehicles are marked with stickers that clearly indicate they are involved in construction of the Chuo Shinkansen.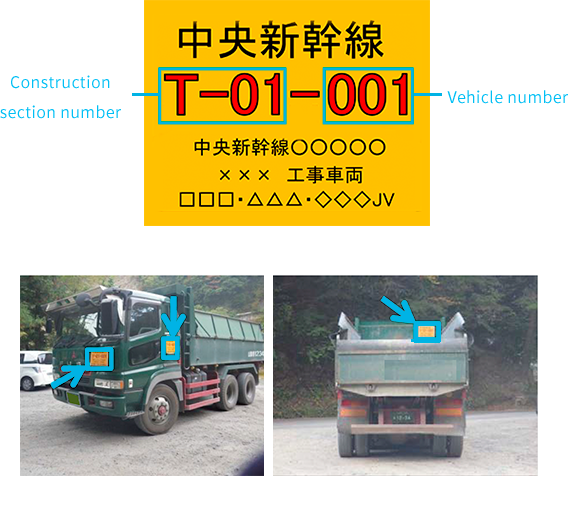 Deployment of traffic controllers
We deploy traffic controllers in areas near our construction sites where traffic merges or streets are narrow with poor visibility.